---
"….From the moment we taxied in, we were in friendly, helpful and professional hands. The staff did everything they could to take care of us, including bringing our rental car right up to the airplane, and getting it in a heated hangar overnight so to make our departure that much nicer…."
---
May 20th, 2023 marks the 148th Preakness Stakes at Pimlico Race Course in Baltimore, MD! Whether you're going for the music, the celebration, or the races themselves – DMW is the airport for your arrival and departure needs.  Located in scenic Carroll County, just outside of Baltimore, you'll find DMW to be a hassle-free alternative with friendly staff to greet you.  Click here for information about Preakness 2023.
Skytech at DMW offers a full-service FBO for pilot and passenger convenience.
• Vehicle rentals available
• Catering services available
• Volume fuel discounts
• WiFi
• Taxi & limousine services available
• Nearby restaurants and lodging
• Passenger lobby
• Snooze room
• Jet-A
• 100LL
Click here to read more about our services.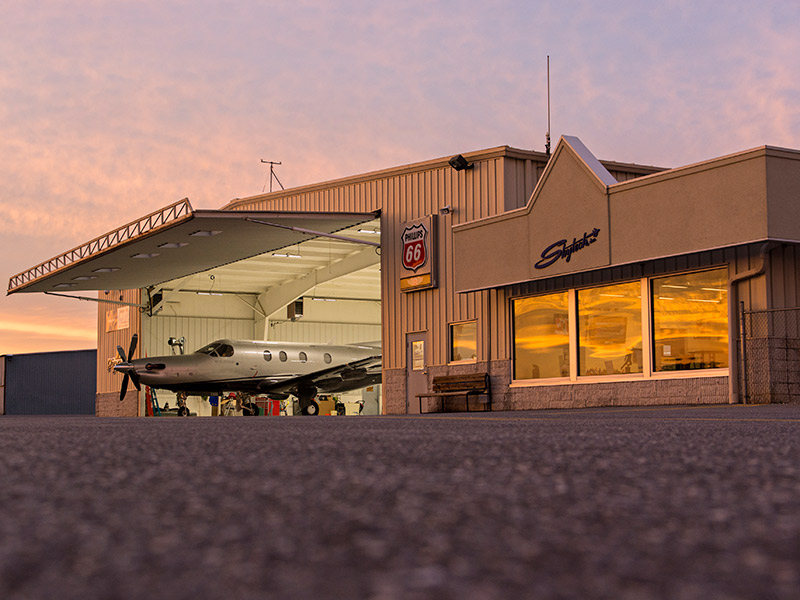 ---
Airport Information:
200 Airport Drive
Westminster, Maryland 21157
Local Phone: 410-876-0353
Unicom: 122.70
Hours of Operation:
Mon – Fri, 6:00AM to 8:00PM
Sat – Sun, 8:00AM to 7:00PM
After hours available. Call for information.
---
Charter Services Available!
Looking for a flight to Baltimore?  Visit our charter page for information or click here for an estimated quote.