Message from the CEO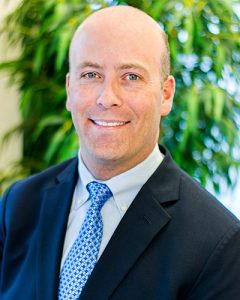 For over 46 years, Skytech has strived to meet or surpass your expectations of us as a reliable provider in the General Aviation market. We have become who we are today due to your trust and support in our ability to deliver a quality product and a consistent experience. Thank you for allowing us this opportunity over the years and for those still to come.
Skytech's core values were forged as a service business in 1976 and have only strengthened. We take great pride in our ability to offer solutions for your needs. Over the years, we have constructed and consistently expanded an extremely capable and reliable team that has grown to match demand. That growth continues today with an announcement that ensures that position and our ability to serve you well into the future.
Pilatus Aircraft, Ltd. is acquiring Skytech, Inc. after a nearly 30-year span of operating as Pilatus' oldest tenured Authorized Dealer and Service Center. This transaction will allow Pilatus to expand their direct involvement in the US market and ensure the continued growth of our ability to deliver award-winning customer support. Skytech's name, people, and services will remain as they are today, so your direct contacts, longtime relationships, and trusted advisors stay intact and unchanged. This ownership modification retains our continued and valued association as a Piper Authorized Dealer and Service Center and fully supports our 42-year Piper relationship. Rest assured that we have been there for you in the past and have structured a business transition to ensure that we will be there for you now and in the future. We are Skytech, only stronger.
Please find a copy of the Pilatus Press Release along with this announcement. This is an exciting day for us at Skytech and a great day to be a Skytech customer. We look forward to continuing to provide rewarding, consistent, and innovative solutions for your aviation needs, supported by our new family member – Pilatus!
---
Click to Read the Official Pilatus Press Release
---