If you haven't seen it already, Skytech Inc was fortunate enough
to be featured in an AOPA article / video involving the Pilatus PC24.
Skytech's very own Rob Sammartino (Pilatus Sales) discusses the comfort of the interior layout and unique cargo door, which draws interest from Executive and Commercial operators as well as Medivac, Special Operations, and Freight applications. Steve Willis (Director of Operations for Skytech Travel, LLC) then takes part in a demonstration flight showing off the PC24's one-of-a-kind performance.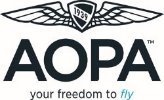 >>Click Here for AOPA Article/Video<<