2023 Piper M600/SLS – TBD
| Make | Model | Year | Registration | Serial # | Price |
| --- | --- | --- | --- | --- | --- |
| Piper | M600/SLS | 2023 | TBD | TBD | Call |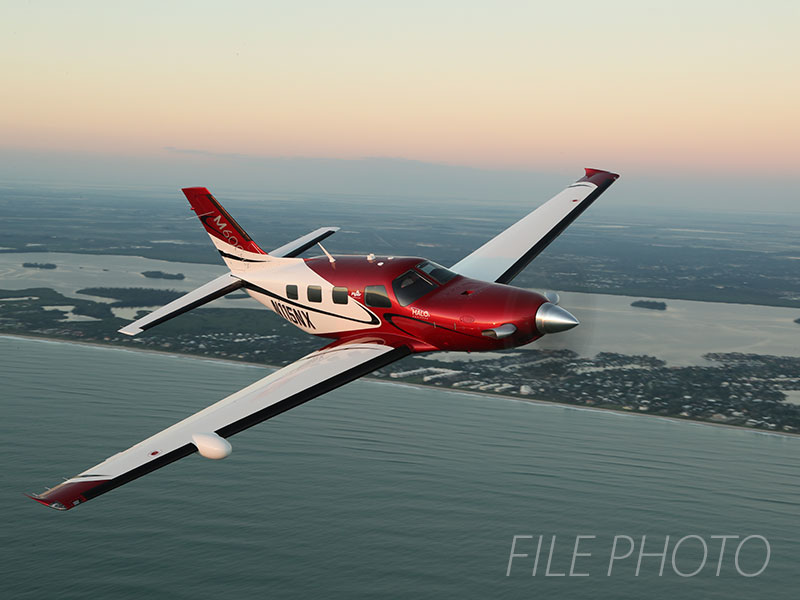 Details
TBD 2023 Piper M600/SLS – Contact For Delivery Positions!
Equipped with the latest avionics technology, the M600SLS gives you class-defining safety with Piper's Halo package featuring Garmin Emergency AutoLand in addition to enhanced situational awareness while offering a redesigned interior for the ultimate personal business airplane. Whether sitting upfront or in the back, this aircraft will help you get the most out of All-Weather turbine aircraft ownership at the best value on the market! All-new clean-sheet design wing offering increased payload over the M500.
G3000 AVIONICS PACKAGE INCLUDING:
HALO SYSTEM with Autoland*
GFC 700 Autopilot w/ GMC 711 AP Controller
Enhanced AFCS (Automatic Level Mode, ESP, Underspeed Protection, Coupled Go-Around)
Awareness Package
Dual GTC 575 Touchscreen Cockpit Management Units
GEA 71B Engine and Airframe Interface
Dual GMU 44 Magnetometers
Dual GRS 79 AHRS Computers
GRA 55 Radar Altimeter
GTS-855 Traffic Advisory System
TAWS-B
GMA 36 Audio Panel
Dual GDC 74A Air Data Computers
GLD 69 XM Music and Weather
Dual Transponders (ADS-B out)
GAE 43 Altitude Encoder
GWX 75 Digital Radar
WX-500 Storm Scope
GRS 56 Iridium Talk and Text Capability
Aspen EFD 1000 Standby Instruments
Integrated Cabin Pressurization
Ground Clutter and Turbulence Detection
Piper Sales & Service Center: PA, MD, DE, NJ, DC, VA, WV, NC, SC, CT, NY, VT, MA, NH, ME, RI
*Specifications subject to verification upon inspection. Aircraft subject to prior sale.