2022 Pilatus PC12 NGX – TBD
| Make | Model | Year | Registration | Serial # | Price |
| --- | --- | --- | --- | --- | --- |
| Pilatus | PC-12 NGX | Demo | TBD | | Call For Price |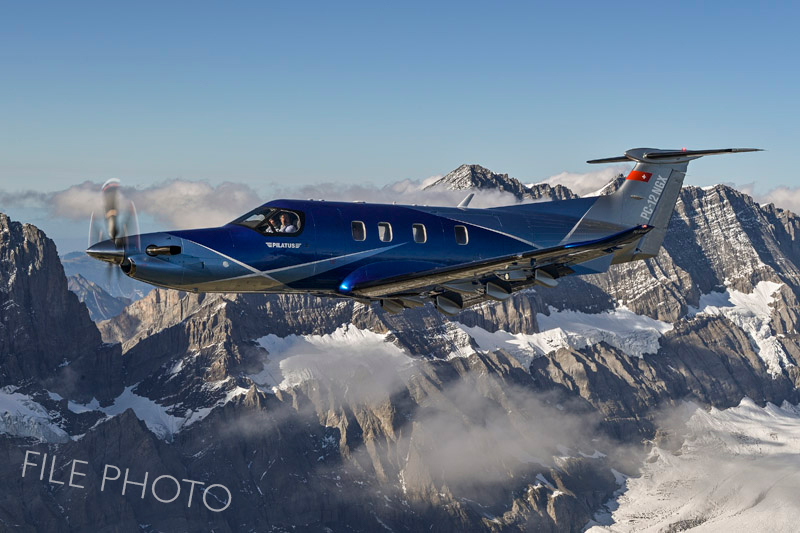 Details
THE PILATUS PC-12 NGX
The PC-12 NGX, the most recent evolution of the PC-12 airframe.  Maintaining the familiar elements that make the aircraft so desirable, the NGX has stepped up the game with advancements in the cabin as well as the cockpit.  The aircraft features a completely redesigned cabin with modernized seats and 10% larger windows, an Electronic Propeller and Engine Control System including Full Authority Digital Engine Control (FADEC), Prist®-free fuel operation, among a number of other enhancements.  Swiss quality and technological advancements make the PC-12 NGX unrivaled in its class.
Pratt & Whitney Canada PT6E-67XP engine with Electronic Propeller and Engine Control System (EPECS)
Pilatus Advanced Cockpit Environment (ACETM) with autothrottle, touch screen controller, tactile feedback and emergency descent mode
A 330 ft³ pressurized passenger cabin with seating for up to 9 passengers
Best cabin in its class with new executive seats, larger cabin windows, and modern BMW Designworks interiors
Range with 4 passengers (800 lb payload, NBAA IFR reserves of 100 nm, long-range cruise, ISA, FL 300, single-pilot operation)*
290 KTAS maximum cruise speed
A high-lift wing for exceptional short-field performance
Standard forward passenger door and large (53 in X 52 in) aft cargo door
Retractable trailing-link landing gear capable of grass and unimproved field operation
Certification for flight into known icing conditions
State-of-the-art Honeywell Primus Apex avionics
Single-pilot certification
*6 executive + 2 configuration, incl. one pilot
Inquire about 2022 deliveries
*Specifications subject to verification upon inspection. Aircraft subject to prior sale.