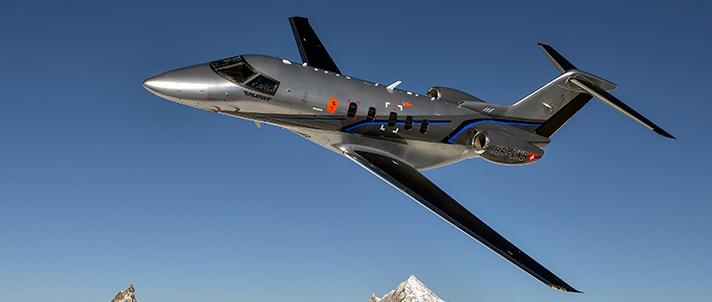 Official Pilatus Media Release:
THE PC-24 FLIES TO NBAA-BACE 2016 AND EXCEEDS PERFORMANCE DATA!
A US premier at this year's NBAA's Business Aviation Convention & Exhibition (NBAA-BACE) in Orlando: the first-ever presentation of the PC-24 prototype to a US audience at the Pilatus outdoor stand. The PC-24 development program is progressing to plan and Pilatus expects its new business jet to exceed previously published performance data!
Visitors to NBAA-BACE 2016 can look forward to seeing the second PC-24 prototype – "P02" – on Wednesday, 2nd November 2016, when it momentarily interrupts its test flight program to join the latest PC-12 NG on display at the Pilatus stand.
Both PC-24 prototypes are currently completing a rigorous program of test flights. Various key performance tests have already been concluded with success. The second prototype has been based in the USA in recent months where it has undergone hot and cold weather trials plus tests on the avionics and autopilot. Meanwhile, the first prototype, P01, has been undergoing further aerodynamic testing in Europe. Another important milestone was achieved with the aerodynamic design freeze in October 2016.
CLICK TO READ THE ENTIRE RELEASE
---
 Visit the official Pilatus website at www.pilatus-aircraft.com