SKYTECH ADDS THE PIPER M600/SLS TO CHARTER FLEET
This is the First Piper M600/SLS to be Available for Part 135 Operations

---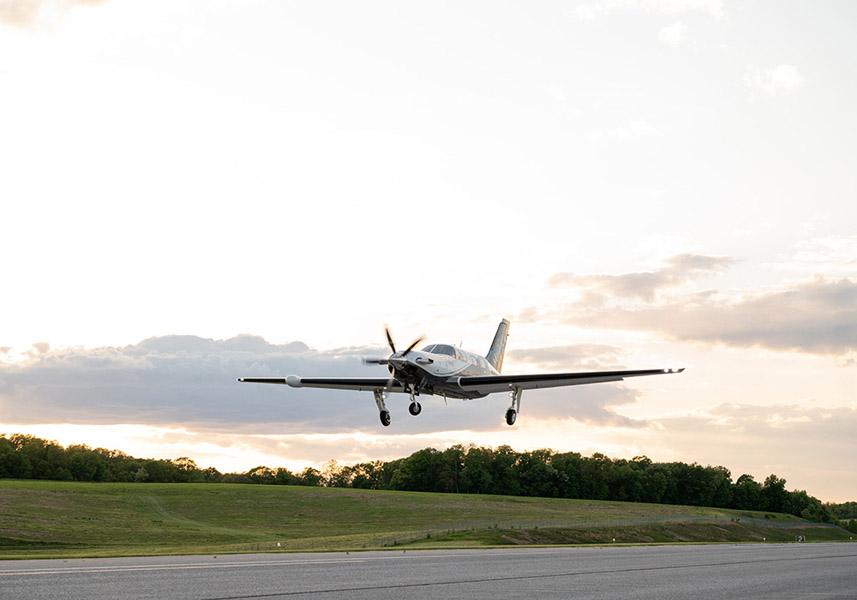 Westminster, MD, August 11th, 2021 – Skytech, Inc., a privately owned General Aviation sales, service, FBO, and management/charter organization celebrating its 45th year in business in 2021, has announced the addition of the Piper M600/SLS to its Skytech Travel, LLC charter fleet – Air Carrier # 4S1A996N. This marks the first Piper M600/SLS in charter operations worldwide and gives Skytech Travel a range of aircraft to meet customer needs.  
Justin Lazzeri, President of Skytech, said, "The Piper M600/SLS is a fantastic addition to our charter fleet and will give travelers choices to best match the aircraft to their specific mission, both for size requirements and price points. Impressive speed and range are matched with Collier Trophy-winning safety technology in Garmin's HALO Autoland, giving peace of mind to passengers that truly sets it apart. We're looking forward to introducing customers to this impressive aircraft and expect it to gain a fast following." 
The Piper M600/SLS is Piper's flagship aircraft featuring a clean sheet wing design, intelligent avionics, turbine performance, and innovative safety features. It was the first aircraft equipped with Garmin Autoland to receive type certification. Once activated, either automatically if detected to be necessary or via the push of a button, the Autoland system will contact Air Traffic Control while simultaneously communicating with the passengers for the duration of the flight. The system will autonomously land and shut down the aircraft at the safest nearby airport.  The M600/SLS also boasts a max cruise speed of 274 KTAS and a max range of 1,658 NM.    
Skytech's current fleet consists of Pilatus PC-12s and a PC-24. The Piper M600/SLS will provide an economical option for trips that require fewer passengers and luggage.  N60HL, Skytech's Piper M600/SLS for Part 135 operations, recently completed its first official charter, paving the way for many more in the future.
About Skytech, inc.
Founded in 1976, Skytech Inc. is a general aviation sales, management, charter, and service organization specializing in personal and business aircraft solutions. Skytech is an Authorized Dealer and Service Center for the Pilatus PC-12 and PC-24 and the entire Piper product line. Full-Service FBOs are in Rock Hill, South Carolina (Charlotte metro area) and the Carroll County Regional Airport in Westminster, Maryland (Baltimore/Washington metro area), with FAA Diamond award-winning service centers at each location. Learn more by visiting www.skytechinc.com.

Media Contact Information:
Skytech, inc.
Jennifer Longo
Director of Marketing
410.876.0353 x1506
JLongo@skytechinc.com