President's Message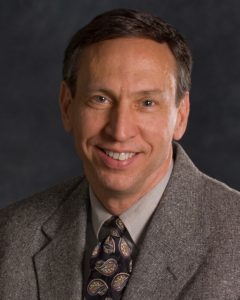 Flying your own airplane is a life-changer, and if you own and fly a PA-46 of some sort, you might get to maintain that lifestyle a bit longer. On May 1 the FAA's new "Basic Med" regulation kicked in. If you need the details just give us a call. The new reg eliminates the requirement of an FAA-mandated Third Class Medical and the associated compliance parameters – written decades ago – that may well have had more to do with satisfying an outdated technical specification than establishing whether or not you are fit to fly an airplane. I once had a health care specialist tell me he would treat me for an FAA discrepancy that had no symptoms and no consequences, but only because the FAA required it.  "Otherwise", he said, "I would send you home and tell you to have a nice life". I'll never forget the quote or the lesson.
But the new approach to the health of the owner-pilot comes with limitations on what that person can fly. Specifically, an airplane flown under Basic Med can be operated no higher than 18,000 feet, can have no more than five passenger seats, and can have a maximum indicated airspeed of no more than 250 knots. The "most" airplane you can fly, then, is likely a pressurized, all weather PA-46 of some variety. It could be an M350, M500, or even the 270+-knot M600 (because the indicated airspeed on an M600 at 270+ TAS is far less than 250 IAS). TBMs are too heavy to operate under Basic Med, as are King Airs, Mustangs, or Phenoms.
I have learned over the years that being in charge of your own airplane and schedule is far more convenient than even having essentially unfettered access to a fleet of airplanes and a group of pilots. Trust me on that point because it became first-hand experience while I waited…and waited…and waited on that aforementioned FAA discrepancy to make its way through the paperwork mill. So don't underestimate the impact that Basic Med might have on your flying career. When upgrading airplanes, give some thought to how long you want to have essentially total control of your air transportation options and which airplane might address those options. You might even find that downgrading turns out to be more efficient and more cost-effective than you expect, especially given the latest speed, range, payload and automation features you will find in the Piper M series. We'd be happy to give you a first-hand look.