President's Message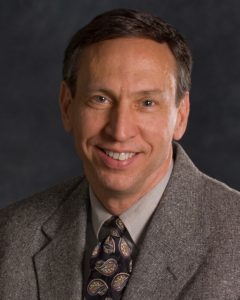 If you live long enough – without developing Alzheimer's – you will probably take on a slightly different view of life. At some point it will become clear that there are more experiences and accomplishments in your past than there will be in your future.  That's one reason a lot of older folks relay stories and life lessons; we'd do well to listen.
It's also one of the reasons grandchildren are so wonderful; you get to see and hold the future and maybe even change his or her diaper once in a while. I opined years ago that grandchildren come with Honorary PhDs in Astrophysics – because the grandparents can now pinpoint the exact Center of the Universe and even watch it traverse the living room. Astrophysics, indeed.
We recently had a unique opportunity to provide a glimpse into the future, from a different angle, that most people don't get. It is especially meaningful if you personally built the economic vehicle that provided your retirement and will provide a similar soft landing for the 78 people or so that are currently in line behind you. Frank Stephenson, Skytech's Founder and the man who took me and several others under his wing – and ultimately let us run his business – turned 80 years old recently.
If you wind up at an economic station later in life in which there is nothing that you really need and nothing that you really want you were either born into a small fortune, hit the lottery in a big way, or you built a pretty successful business. Frank did the latter, in spades. And, unlike a lot of entrepreneurs, Frank took the plunge when he was 40 years old. That's a different risk profile than a 25-year-old who establishes a tech startup and just hits the reset button if it fails. At 40 years old, and in a business with the capital requirements of aviation, a lender to a startup company wants this thing called a Personal Guaranty along with some assets to back it up. It's a challenge, and that's an understatement.
With Frank turning 80 we really wanted to do something special for him but nothing we could buy could ever carry appropriate meaning. As luck would have it the NBAA convention was being held in Orlando two weeks before Frank's birthday. In Orlando Pilatus was showcasing the PC-24 in public for the first time and Piper brought a newly-certified M600.  So we settled on something unique for Frank – a glimpse into the future. And he could walk around it and even sit down in it. So after a day of salutations with the Skytech attendees and a very gracious Pilatus management team, capped off by Pilatus CEO Markus Bucher, Frank returned to Vero Beach with a first-hand view of what Skytech will look like 10, 20, or even 30 years down the road.
A clear view of tomorrow is seemingly very valuable when you're 80 because the alternative is to make the past your present. Frank's vision of the future, and what Frank put together at Skytech, is today very clear and exciting.  And it's already out of diapers.