President's Message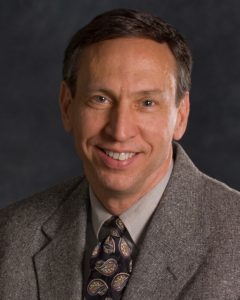 July marks a new phase of business at Skytech. We've been through several of them in the past 41 years and historically we plan and execute them very well. This one will be no different and is directly related to the new Pilatus PC-24 jet and our rapidly-developing Aircraft Charter & Management Department.
Having been sufficiently entertained by the aviation industry for 40+ years Mike Fitzgerald will also be entering a new phase which is generally referred to as "Retirement". I've heard of it in passing and will anxiously await a scouting report in the future. Mike will initiate the transition into his new phase in July and will have completed his tenure at Skytech by October 1st. Mike's exit marks the completion of a business phase in which we entered the FBO arena and built facilities in Rock Hill, SC, and Westminster, MD. Under his tutelage, we have been among the top-selling and highest regarded sales and service operations in the worldwide Pilatus network for more than a decade. Plus we've orchestrated a complete overhaul of our Piper sales component. He spearheaded a marketing effort that is easily the most efficient in our segment of the industry. In short, Mike is leaving us a fantastic foundation from which we will springboard into the jet and on-demand transportation business.
To that end let me introduce some personnel changes that you will see. Dave Conover, who has either endured or played a major construction role in every business phase that we have ever had, will refocus his efforts as our new Aircraft Sales Manager. Ironically, July 1, 2017, marks Dave's 35th year at Skytech as well as the day that he becomes our Executive Vice President. So multiple congratulations are in order for Dave.
Preston Estes will assume an officer role as Vice President of our Service operations. While still being based in Rock Hill, Preston will be responsible for the Maintenance Department's "bigger picture". One of Preston's initial tasks will be the integration of our service operations with the PC-24 Entry Into Service (which is itself a multi-year project) as well as integrating the maintenance component of our Part 135 operations.
Keith Rabon, an original member of the Skytech team when we constructed the Rock Hill campus, will take over the day-to-day operations of the UZA Service Department as the Director of Service. Derrick Williamson will move from a Team Leader position into the Accountable Manager position as, among other things, our FAA liaison with the Columbia FSDO.
In addition to his Piper sales function, Rick Shepard will now oversee Operations in Rock Hill. Rick was previously the Line Service Manager at UZA so we will utilize his expertise to provide guidance and experienced decision-making to an already smooth-running operation.
Finally, in recognition of its prominence in our current and future plans, we are creating the officer-level position of Vice President of Aircraft Operations. Aircraft Operations will encapsulate all of our Aircraft Charter & Aircraft Management Services. Justin Lazzeri will fill that position as of July 1.
So that's it. These changes will allow us to move forward at a measured pace into the Jet and Charter business. We have been planning and executing this transition for more than a year and we're happy to be right on schedule. Welcome to another growth spurt at Skytech.