President's Message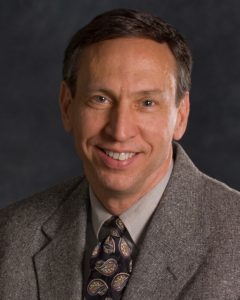 Part of Skytech's Mission Statement references our intent to be the premier East Coast provider of aircraft and services for owner-operator and entry-level corporate aircraft. As soon as we made the move to Carroll County from our original base at Martin State Airport we possessed the component parts of a very successful Air Taxi operation. We spent several years perfecting exactly how we might one day assemble those parts into a Charter business that is a cut above the rest. Of course, because we operate two FAA Certified Repair Stations and have provided maintenance support for more 135 operators than we can count, we have a substantial base of knowledge about what that involves. And, as you may already know, any FAA-issued Certificate to operate or service airplanes comes with a plethora of systems, procedures, and oversight.
The time to assemble those parts, as it turns out, is now. Skytech is proud to announce that as of March 10, 2016 we have been awarded FAA Air Operating Certificate #4S1A996N.  In addition to the many – and detailed – FAA hoops that an Air Taxi applicant will jump through almost any Charter operation that you will encounter will spend a great deal of time trying to source airplanes to operate, manage their fuel supply and cost, acquire hangars, hire pilots, find and vet a maintenance provider, and buy insurance at an appropriate level. Over the past 40 years Skytech has, for reasons unrelated to the Part 135 business, fully developed each of these components independently. Because we operated and managed all manner of aircraft from single-engine pistons to multi-engine jets, the reassembly of those parts to develop a Charter component was a unique and efficient way to enter the business. The only question was when, and the answer is now.
The first aircraft available for Air Taxi work is one of our Pilatus PC-12 single-engine turboprops. The cabin size, range, cargo door, speed and useful load of a PC-12 come together in a package and a price unmatched in aviation. And now you can use one on a per-trip basis without owning an airplane or being a pilot. We intend to bracket the PC-12 with a smaller aircraft and a larger aircraft in the very near future, culminating late next year with the high-tech, large and fast PC-24 multi-engine jet.
In the 21st Century you can buy time. To see how efficient air travel can be just give us a call and tell us where you want to go.