Piper M600/SLS – N992ST
| Make | Model | Year | Registration | Serial # | Price |
| --- | --- | --- | --- | --- | --- |
| Piper | M600/SLS | 2020 | N992ST | 4698102 | Call |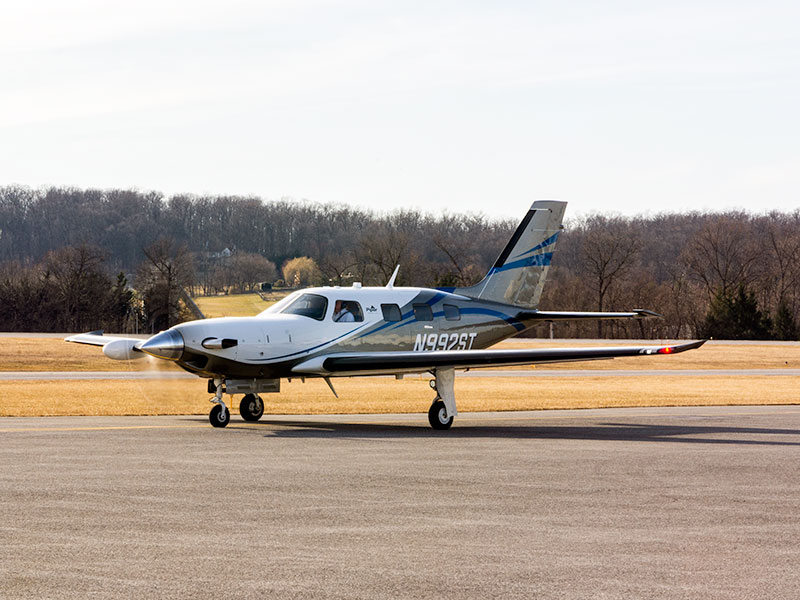 Details
Equipped with the latest avionics technology, the M600/SLS gives you class-defining safety with Piper's Halo package featuring Garmin Emergency AutoLand in addition to enhanced situational awareness and while offering a redesigned interior for the ultimate personal business airplane. Whether sitting up front or in the back, this aircraft will help you get the most out of All-Weather turbine aircraft ownership at the best value on the market!
All-new clean-sheet design wing offering increased payload over the M500.
AIRFRAME
Pratt & Whitney Canada PT6A-42 producing 600SHP, with 7 year warranty.
Garmin G3000 avionics suite with Enhanced Stability Protection, Underspeed Protection, Coupled Go-Around and Hypoxia Recognition.
HALO EQUIPPED*
All-Weather Package
Ultimate Care Package and Five-year Warranty for Airframe, Avionics, Electrical and Propeller.
ENGINE(S)
Pratt & Whitney Canada PT6A-42A engine 600SHP
PROP(S)
Hartzell Composite 5-Blade
Fully reversible
INSPECTION STATUS
Annual Due 8/23/2020
5 Years Maintenance Package
EXTERIOR
Exclusive 2020 SLS Paint Scheme
Matterhorn White with Pepper Gray and Sovereign Blue Trim
INTERIOR
EXP Sequoia Black Two-Tone Color Palette
Polished Aluminum and Wood Grain Accents
Reading lights
Courtesy lighting
USB Charging Ports
AmSafe Crew Airbags
Custom Tumi Luggage
Customizable Throttle Plate and Threshold Plate
Custom Carpet Runner
AVIONICS
G3000 AVIONICS PACKAGE INCLUDING:
HALO SYSTEM with Autoland*
GFC 700 Autopilot w/ GMC 711 AP Controller
Enhanced AFCS (Automatic Level Mode, ESP, Underspeed Protection, Coupled Go-Around)
Awareness Package
Dual GTC 575 Touchscreen Cockpit Management Units
GEA 71B Engine and Airframe Interface
Dual GMU 44 Magnetometers
Dual GRS 79 AHRS Computers
GRA 55 Radar Altimeter
GTS-855 Traffic Advisory System
TAWS-B
GMA 36 Audio Panel
Dual GDC 74A Air Data Computers
GLD 69 XM Music and Weather
Dual Transponders (ADS-B out)
GAE 43 Altitude Encoder
GWX 75 Digital Radar
WX-500 Storm Scope
GRS 56 Iridium Talk and Text Capability
Aspen EFD 1000 Standby Instruments
Integrated Cabin Pressurization
Ground Clutter and Turbulence Detection
*Pending full FAA certification 
Piper Sales & Service Center: PA, MD, DE, NJ, DC, VA, WV, NC, SC, CT, NY, VT, MA, NH, ME, RI
*Specifications subject to verification upon inspection. Aircraft subject to prior sale.